Round Bars
Material
Stainless Steel, Inconel, Monel.
Plates as per ASTM A240, Gr. TP 304,304L, 304LN, 309, 309S, 309H, 310H, 316, 316L, 316H,316LN,316TI,317,317L,321,321H,347,347H,409,410,420, 430 etc.
Inconel Pipe Specification
ASTM B 167 ASME SB 167 / ASTM B 829 ASME SB 829 / ASTM B 517 ASME SB 517
Inconel Pipe sizes
Seamless Inconel Pipe: 6mm--530mm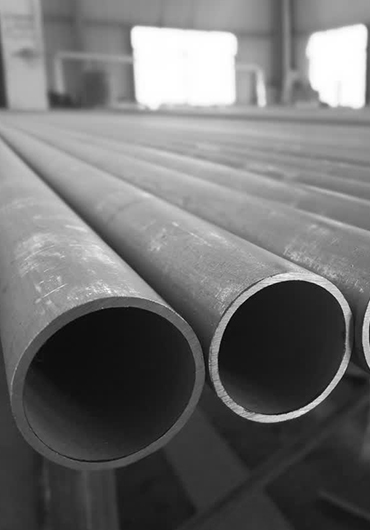 Stainless Steel Round Bars
We exclusively supply stainless steel round bars with exceptional machinability and the tightest dimensional conformance criteria. Look no further than Stainless Shapes for improved tool life and free machining stainless in the market. We only order from the finest quality mills that are ISO certified and capable of meeting your needs.
Stainless steel round bars have the following characteristics:
Corrosion resistance:
One of the most essential advantages of all stainless-steel goods is their great corrosion resistance, which allows them to be utilised in a variety of settings. It is also fire and heat-resistant at high temperatures and pressures.
Manufacturing convenience:
Today's sophisticated steel-making procedures enable stainless steel to be forged, cut, machined, produced and moulded just as easily as traditional steel. It delivers long-term value because of its lengthy usable life cycle, which generally results in the least expensive choice of material.
High and low-temperature resistance
Most grades at the highest temperatures benefit from fire and heat resistance to avoid scaling and maintain high power.
Metals Provided for Round Bars
Stainless Steel Round Bar - We have a wide range of grades and sizes available (see below). You may satisfy your clients' requests and specs by supplying quality material. How may we make you yet another happy customer?
Millimetre and Fractional Sizes- The sizes of our common fractions range from 1/16th of an inch to 24 inches. We provide materials that have a tight tolerance (+0/-.0003'). Regardless of the size you desire, you can be confident that we will get it sent to you as soon as possible.
All material is thoroughly certified and acquired following our stringent quality requirements. The mills must run at a very high level to provide our clients with free machining stainless and a reliable result. See the list of grades we can provide below.
Types Of Round Bar Finishes
Hot Rolled - One of the most frequent finishes on bigger diameter round bars is hot rolled. It is transported immediately after it has been finished in the hot rolled finish.
Annealed Cold Drawn - This is a thermal treatment that softens the material being drawn, modifies the microstructure, mechanical properties, and machining characteristics of the steel, and removes internal tensions from the product. Annealing may be applied before, during (between passes), or after the cold drawing procedure, depending on the desired properties of the completed product. The material is cold drawn to get a superior finish with tighter tolerances.
Cold Finish - Cold finish is a longer form of cold drawn, whereas cold drawn is an extension of the hot rolled process. The cold finish allows us to spend more time lining the steel in a single direction.
Smooth Turned Bright Finish - Also called bright annealing, this method produces a smoother finish with more accuracy than hot rolled rough turn.
Centreless Ground - enables us to provide a superior product with tight tolerance and consistency.
Pump Shaft - For the most exact pump shafting, we guarantee that your material has the tightest diametrical and straightness tolerances.
Bearing Quality – Bearing quality indicates that the bars have been centreless ground and are running undersized, making bearing installation easier.
Stainless Steel Bar Grades
303 Stainless Steel Bar
Characteristics: The T302/304 free-machining variant is utilised in automated machining procedures. Most organic and many inorganic compounds, colours, nitric acids, and foods are corrosion-resistant to air exposures.
304 Stainless Steel Bar
Applications: As the most commonly used stainless steel grade, 304 is found mostly in industrial applications and culinary appliances.
Characteristics: As a heat-resistant grade, 304 stainless steel bar is resistant to a wide range of chemical corrodents as well as industrial environments. 304 is also easily welded by all usual techniques because of its outstanding formability. A low-carbon variant known as 304L prevents hazardous carbide precipitation caused by welding. This variant has the same corrosion resistance as 304 but somewhat poorer mechanical qualities.
316 Stainless Steel Bar
Applications: Pumps, valves, textile and chemical equipment, pulp and paper, and maritime applications are all examples of uses.
Characteristics: This type of stainless-steel bar is more resistant to corrosion and pitting than 304 and has greater strength at high temperatures. Furthermore, 316L is a low-carbon variant that aids in the prevention of carbide precipitation during welding.
410 Stainless Steel Bar
Applications: Valve and pump components, fasteners, cutlery, turbine parts, and bushings are all examples of applications.
Characteristics: This heat-treatable grade stainless-steel bar is appropriate for usage in situations with low corrosion. This includes air, fresh water, chemicals, and food acids. For components in hydrogen sulphide duty, a quenched and doubly tempered variant is employed/p>
416 Stainless Steel Bar
Applications: Pump shafts, valve components, and automated screw machine parts are examples of applications.
Characteristics: This is a "free-machining version" of 410 with good corrosion resistance to natural food acids, basic salts, water, and most atmospheres.
440 C Stainless Steel Bar
Applications: Ball or roller bearings are used in a variety of applications.
Characteristics: This high carbon chromium steel has the highest hardness (Rockwell C60) of any typical stainless grade. 440 C possesses maximum hardness when hardened and stress relieved, and its strength, corrosion resistance, and abrasion resistance are all rated highly.
EXPORT COUNTRIES
Ethiopia | South Africa | Ghana | Tanzania | Argentina | Bolivia | Brazil | Chile | Colombia | Ecuador | Guyana | Paraguay | Peru | Suriname | Uruguay | Venezuela
Our Products

Send us your enquiry today
We respond to all enquiries within 24 hours. Click on contact to send your requirement.
Contact us