ST 52 Seamless Pipes Manufacturer, Exporter & Stockist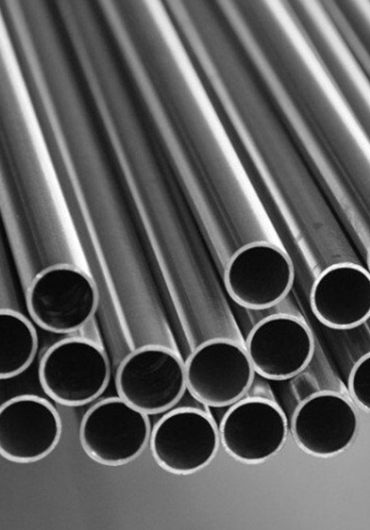 ST52 Seamless Pipe Manufacturer, ST52 Seamless Pipe Stockist, ST52 Seamless Pipe Supplier, ST52 Seamless Pipe Exporter, DIN 2391 ST52 Pipes, Carbon Steel ST52 Seamless Pipe.
Renaissance Metal Craft Pvt. Ltd. is a leading manufacturer, exporter and supplier of ST 52 Seamless Pipes. We use the best quality raw materials for manufacturing ST 52 Pipes. Our skilled engineers & quality control inspectors ensure that all quality tests are passed before delivering the Carbon Steel ST 52 Pipes. These ST 52 Pipes are designed as per national & international standards. We supply these DIN 2391 ST 52 Pipes in different forms, sizes, dimensions and other specifications as per customer requirement.
Our ST 52 Seamless Pipes are corrosion free, durable and have good strength. They are available in different standards like ASTM, ASME, AISI, DIN, BS, EN IS, JIS & other international standards. Our ST 52 Seamless Pipes comes in forms like Round ST 52 Pipes, ST 52 Square Pipes, ST 52 Rectangular Pipes, ST 52 Hex Pipes, etc. We supply these ST 52 Seamless Pipes to various industries & applications like oil & gas, power generation, water & sewage desalination plants, chemical & fertilizers industry, nuclear power, sugar industry, pharmaceuticals industry, defense, aircraft industry, pumps, condensers, pulp and paper industry, engineering products, etc.
Renaissance Metal Craft Pvt. Ltd. is one of the leading suppliers & exporters of ST 52 Pipes all over the world. Contact us today with your requirements. We will get back to you with the best quote for your requirement for ST 52 Seamless Piping.
ST52 Seamless Pipes Specifications
Size
OD (4-190mm) x WT (0.5-15mm)
Our Products

Send us your enquiry today
We respond to all enquiries within 24 hours. Click on contact to send your requirement.
Contact us