ButtWeld Fittings Manufacturer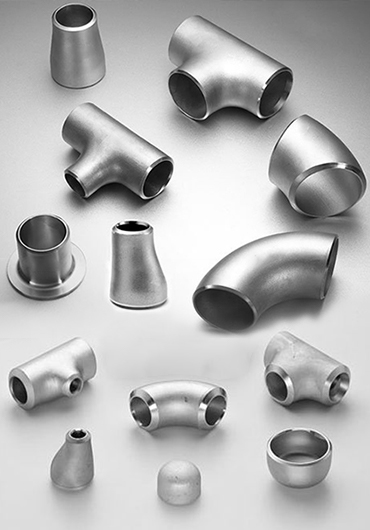 Renaissance Metal Craft Pvt. Ltd. is one of the most recognized manufacturers, exporters and suppliers of buttweld fittings. We use the best quality raw materials for manufacturing buttweld fittings. Our skilled engineers ensure that quality is never compromised and these buttweld Fittings are designed as per national & international standards. We supply these buttweld fittings in different materials and grades like stainless steel, duplex steel, super duplex steel, alloy steel, carbon steel, nickel alloy, inconel/incoloy monel, hastelloy, alloy 20, copper alloys, titanium, etc. as per customer requirement.
Our Buttweld Fittings are corrosion resistant and durable and are available in different dimensions, sizes and standards like ASTM, ASME, AISI, DIN, BS, EN IS, JIS & other international standards. Our types of buttweld fittings includes 180 deg Long Radius Elbow, 180 degree Short Radius Elbow, 90 deg Long Radius Elbow, 90 deg Short Radius Elbow, 45 degree Long Radius Elbow, 45 degree Short Radius Elbow, Equal Tee, Unequal Tee, Reducing Tee, Equal Cross, Reducing Cross, Concentric Reducer, Eccentric Reducer, Pipe Cap, Stub End, etc. We supply these Buttweld Fittings to various industries & applications like oil & gas, petrochemicals, power generation, pharmaceuticals industries, heat exchangers, condensers, pulp and paper industry, etc.
Renaissance Metal Craft Pvt. Ltd. is one of the leading suppliers & exporters of buttweld fittings all over the world. Contact us today with your requirements. We will get back to you with the best quote for your requirement for Buttweld Fittings.
Our Products

Send us your enquiry today
We respond to all enquiries within 24 hours. Click on contact to send your requirement.
Contact us